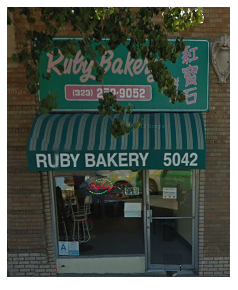 Address:
5042 Eagle Rock Blvd
Los Angeles, CA 90041
Neighborhood: Eagle Rock
Phone: (323) 259-9052
Parking: We have free customer parking in the rear of the building on Merton Ave. See picture
&nbsp
Store Hours: Mon-Sat 9 a.m. - 7 p.m.
Sunday: 9 a.m. - 5 p.m.
Questions or comments? Email us at info@rubybakery.com or fill out the contact form.